DISNEYLAND 2017
In October half term 2017 a group of 50 Guides, Senior section and leaders from the Division travelled to Paris as part of the Hastings Division International trip.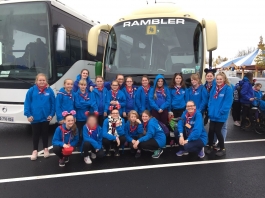 We left Hastings early on Monday morning and travelled by coach to Folkestone where we took the shuttle to Calais. We then drove for 4 hours arriving at our accommodation at PGL chateau de Grande Romaine in the early evening.
The next day everyone was so excited as we were going to Disneyland Paris. We split up into smaller groups, and experienced the exciting rides and shows that the parks offer. We stayed in the parks all day, Meeting Disney favourites like Minnie,Micky and Pluto as well as Pinnochio, leaving very late at night after watching an amazing firework and light show over the Disney castle. It was truly magical. We got back to the accommodation very tired, but went straight to bed ready for an early start the next day.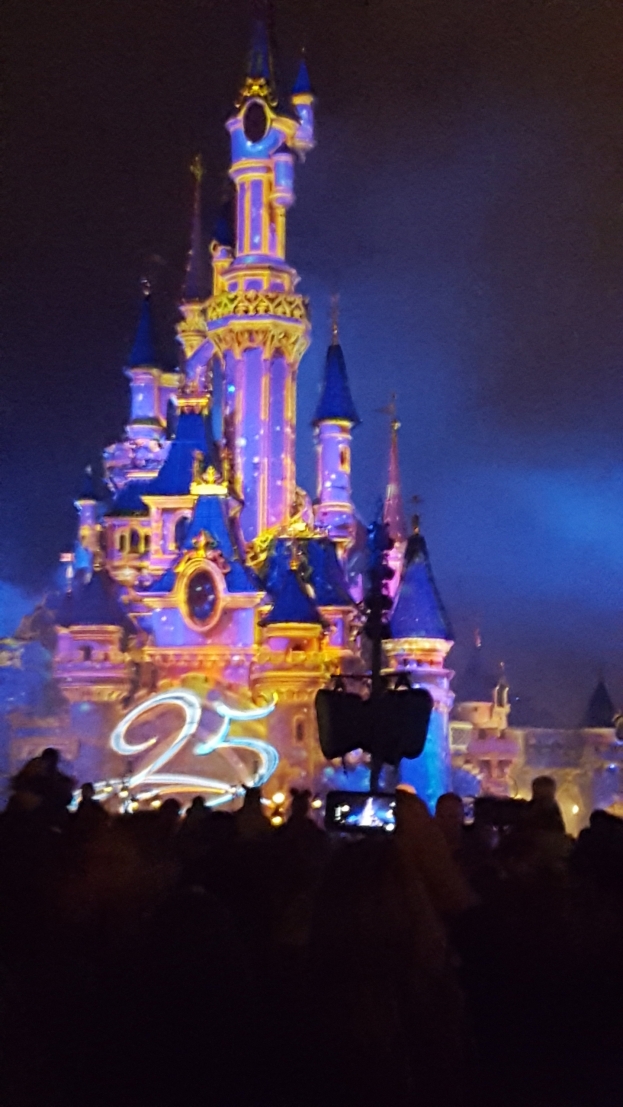 On Wednesday we returned to the parks to do the rides and see the shows we had not seen on Tuesday. We left Disneyland earlier that day returning to have dinner at the Chateau de Grande Romaine. After dinner one of the PGL staff did an indoor activity with the girls. We then had a surprise presentation. One of our leaders Clare had achieved her Queens Guide award. Clare had worked extremely hard to get this award and was presented with it at the Houses of Parliament. As Clare was a leader with the Blacklands Brownies before moving away earlier in the year we wanted to put on a celebration for her from us. So we had a special cake made, and gave her a card and present. It was a complete surprise to her, and nice for us to be able to recognise her achievement.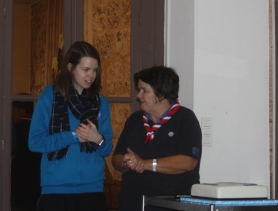 After all the excitement of the day we returned to our rooms to pack as we were sadly going home the next day.
Thursday we left the accommodation waving goodbye to our PGL friends including Heather and Luke who had looked after us so well during our stay. We drove for several hours again finally reaching Calais to catch the shuttle back to Folkestone, stopping for lunch on the way.
We watched films on the coach to pass the time. Late on Thursday afternoon we arrived back in Hastings to meet our parents and carers. We were all very tired but had had an amazing experience.
This trip would not have been possible without the support of the adult leaders so thank you all for helping to make this trip such a success.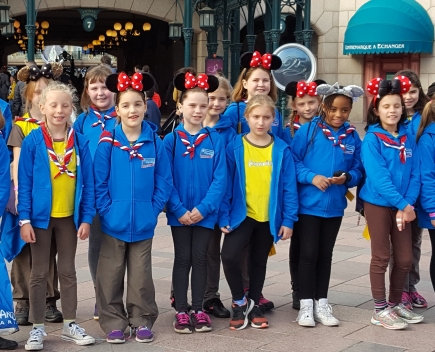 Also we need to thank the charities who supported us with donations, Sussex East Guiding and the parents, carers and friends who helped us with our fundraising. Thank you to all the PGL staff at the booking centre, and also at the accommodation in France, especially to our groupies Heather and Luke.. And finally thank you to Rambler coaches and our coach driver Garth who was the most amazing and skilful driver, particularly on the very busy roads in Paris.